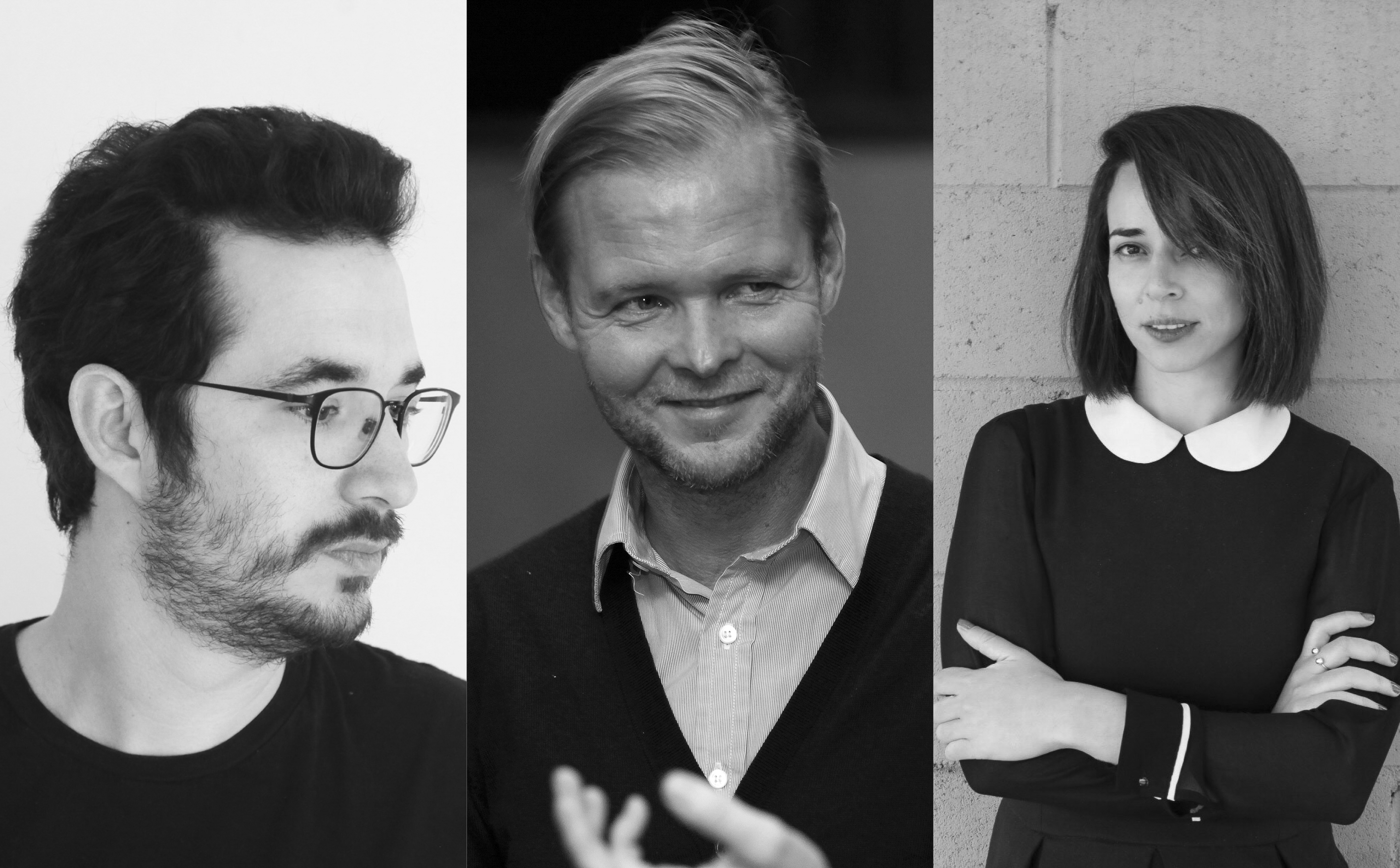 Photo: Nissan Shor, Noa Ben-Shalom, Ziv Berkovich
There is Also Beauty in Alienation: Christian Kracht and Nissan Shor in Conversation with Julia Fermentto-Tzaisler
Djanogly Hall, Mishkenot Sha'ananim Cultural Center
Add To Calendar
5/17/2022 18:00
5/17/2022 19:30
Jerusalem
There is Also Beauty in Alienation: Christian Kracht and Nissan Shor in Conversation with Julia Fermentto-Tzaisler
On the Power of Responsibility
At 18:00 there will be a reception with wine and light refreshments at the entrance to the Djanogly Hall
Opening remarks: Mr. Urs Bucher, Ambassador of Switzerland to Israel
Dr. Beatrice Gorawantschy, Director of Konrad-Adenauer-Stiftung
Christian Kracht (Switzerland/Germany) is one of the most prominent and controversial writers of contemporary German literature in the world. His dizzying writing, rich in quotations and references to other works, blends influences from both high and low culture. His debut autobiographical book, Faserland (1995), was an international success, and is considered a key work of the wave of German pop literature of the 1990s. At the center of the novel stands a lost young man who is seeking meaning in his life in a materialistic, alienated, and frenetic world. His novel 1979 (2001), which was published close to the time of the 9/11 attacks, describes a gay couple caught up in a wild party in northern Tehran. His latest book, Eurotrash (2021), is a work of satirical autofiction that depicts a family journey into the abysses of the soul.
Author Julia Fermentto-Tzaisler will talk with Kracht and journalist and author Nissan Shor (Israel) about the intersections of pop culture, consumer culture, and contemporary literature.
This event is part of the special series On the Power of Responsibility, which was organized in collaboration with the Konrad-Adenauer-Stiftung in Israel and is dedicated to examining the relationships between power, state, economy, and climate in the twenty-first century. The three sessions of the series were created in response to the new global reality dictated by the Russian army's invasion of Ukraine, and will address the individual's place in society and his commitment to community and the environment.
For more events in the series:
What Did You Do Today for Planet Earth? Peter Singer and Yuval Noah Harari in Conversation with Liad Mudrik
The event will be held in English.
Tickets may also be purchased at the offices of Eventer at *6627. (The ticket price will include an additional handling fee of NIS5.)
The entrance to Djanogly Hall is adjacent to the Touro restaurant, at 2 S. A. Nachon St., Jerusalem.
In collaboration with the Konrad-Adenauer-Stiftung in Israel

Supported by Prohelvetia, The Swiss Arts Council and The Embassy of Switzerland in Israel