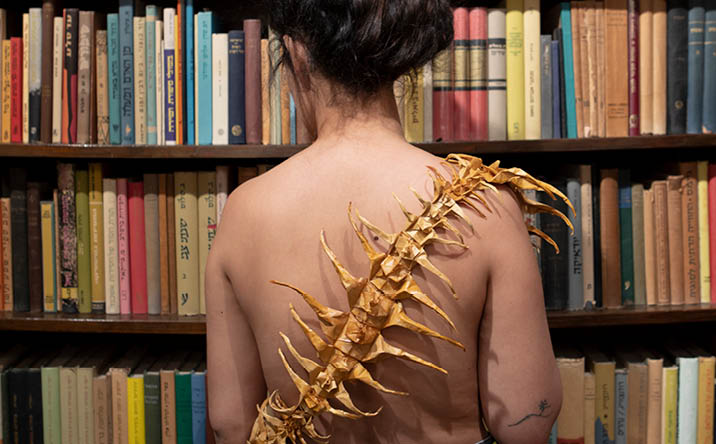 The project of Yuval Elazari. Photo: Roni Cnaani
A Coat with Wings, A Pistol Chain
In cooperation with the Department of Jewelry and Fashion at Bezalel Academy of Arts and Design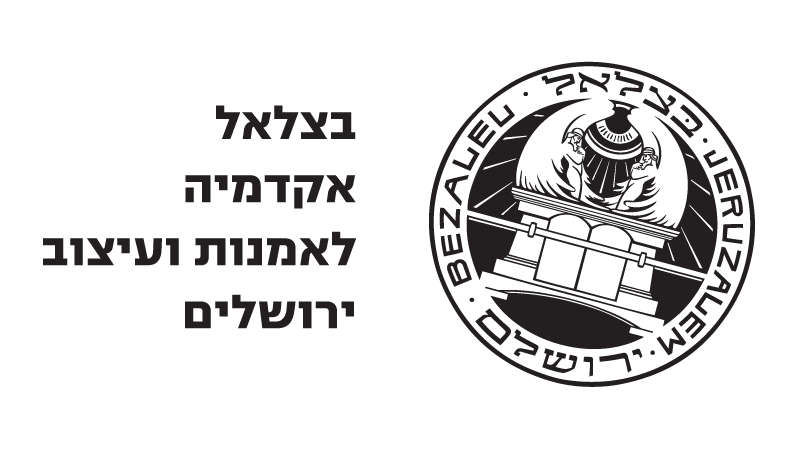 Add To Calendar
5/3/2021 10:00
5/3/2021 20:00
Jerusalem
A Coat with Wings, A Pistol Chain
A Literature-Inspired Digital Exhibition
Virginia Woolf wrote a great deal about hats and Oscar Wilde was known as a real dandy. Fashion has always flirted with literature and vice versa. In the first collaborative project of its kind of the Writers Festival and the Bezalel Academy of Arts and Design, we wanted to find out what happens when jewelry and fashion design students are influenced by literary figures. As part of a multidisciplinary course of the Department of Jewelry and Fashion at Bezalel, led by fashion designer Doron Ashkenazi and jewelry designer Shirly Bar-Amotz, students explored the connection between the written word and design by means of literary figures. Four writers were hosted by the course during the year, Sarai Shavit, Sheikha Haliva, Yaara Shehori, and Etgar Keret, who spoke with designer Shahar Avnet. The authors all spoke with the students about their books and how they shape their characters. We are happy to present to you the final project of the course: a digital exhibition that is all about literary inspiration.
Participants: Dan Abitbul, Oded Ainbinder, Naama Altalef, Yuval Elazari, Shira Or Ben Meir, Sapir Dahan, Rotem Hindi, Noga Weiss, Suzan Zriean, Eden-Léa Hadjadj, Sondos Tahan, Dafna Yacobovitz, Noy Soikis.
Photography: Roni Cnaani
Makeup and Hair: Tamar Benin
Styling: Ofir Lev
Video: Yarden Tzarfati
The exhibition was filmed in Mishkenot Sha'ananim.
Join our Facebook event