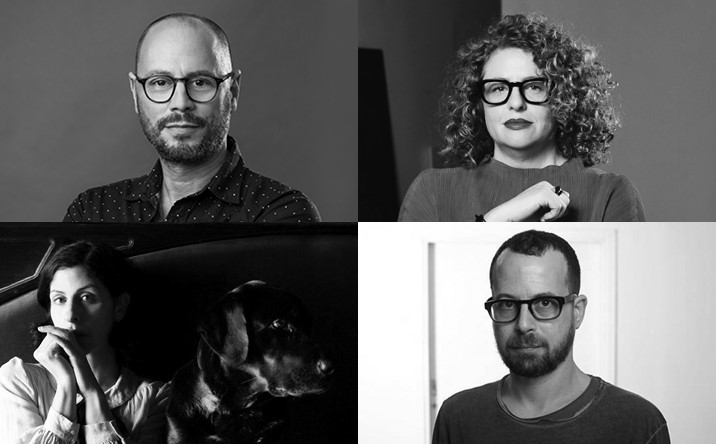 Photo: Ohad Kab, Meir Cohen, Angelika Sher, Tomer Appelbaum
The Forbidden Picnics: Kisses
As part of the Literary Café program

Yael Garden, Mishkenot Sha'ananim Cultural Center
Add To Calendar
5/5/2021 20:30
5/5/2021 22:30
Jerusalem
The Forbidden Picnics: Kisses
Featuring Noa Menhaim, Dan Friedlander, Niv Hadas and Efrat Ben-Zur
A series of outdoor picnics to make up for everything we longed for over the past year: kisses and touch, the aroma of fresh coffee in a real cup, social life and parties. So, get dressed up, get out of the house, and join us for kisses, coffee, and a little black dress!
What is in a kiss that awakens all our senses? Kisses have sealed destinies, resurrected the dead, and been both sacred and profane from the beginning of time to the present day. Come celebrate with us the sweet, stolen, and passionate kisses that will be remembered forever in literature, poetry, cinema, and life. Editor and author Noa Menhaim will discuss the fate of the kiss and human touch with clinical psychologist Dan Friedlander (Married at First Sight), Haaretz journalist and culture critic Niv Hadas, and actress and singer Efrat Ben-Zur, who will read and sing.
Of course, no picnic is complete without a picnic basket! You are welcome to enjoy a basket we have created especially for you together with the Ofaimme Farm for Sustainable Agriculture. In the "Kisses" basket you will find meringue kisses, a blueberry caramel cake, a small bottle of wine, puff pastry cheese sticks and a jar of olives.
20:30 Doors open: music by DJ Gura G

21:00 Event begins

Due to the limitations imposed by the Ministry of Health, you may purchase one of the following packages:
1. A double picnic basket and two entrance tickets for ILS160.
2. A picnic basket for three and three entrance tickets for ILS230.
3. Two double picnic baskets and four entrance tickets for ILS300.
For tickets you can also contact the offices of Eventer at *6627
Single tickets are unavailable.
The number of tickets is limited.
Places are unmarked.
The event will take place outdoors. We recommend wearing warm clothing.
Join our Facebook event