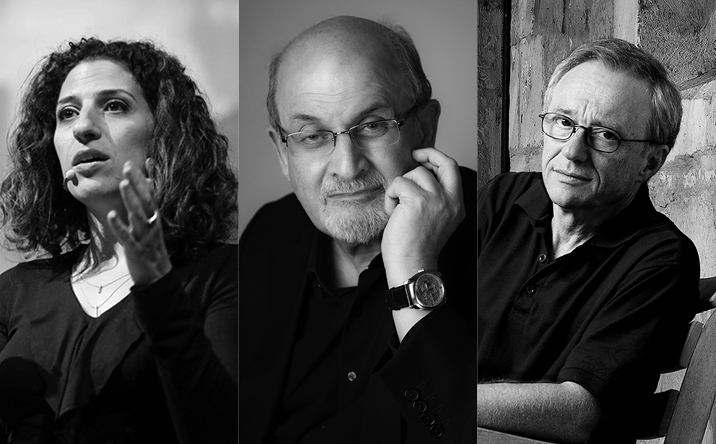 Photo: Yael Zur, Rachel Eliza Griffiths, Kobi Kalmanovitz
Opening Event: Catch 21
In collaboration with the Konrad Adenauer Stiftung Israel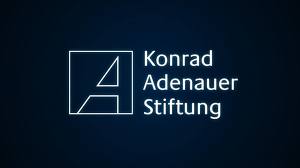 Add To Calendar
5/3/2021 20:30
5/3/2021 21:30
Jerusalem
Opening Event: Catch 21
Salman Rushdie (USA) and David Grossman in Conversation with Liad Mudrik
Viewing is free | No registration is required
Opening remarks: Moshe Leon, Mayor of Jerusalem
Shai Doron, President, The Jerusalem Foundation
Dr. Alexander Brakel, Director, Konrad-Adenauer-Stiftung
Moti Schwartz, Director General, Mishkenot Sha'ananim
This unique event features an encounter between two of the greatest writers of our time, Salman Rushdie (USA) and David Grossman. Rushdie is an Indian-born British author who has won numerous awards for his work. His portrayal of the Prophet Mohammed in his book The Satanic Verses evoked harsh responses in the Muslim world. The book was banned in Muslim countries and the Irani leadership called for Rushdie's assassination. Due to the tangible threats to his life, Rushdie was forced to live underground for years under the protection of security forces. David Grossman is the winner of the Man Booker International Prize and one of the most important writers in Israel and the world today. Prof. Liad Mudrik will speak with the two about their work, about the year 2021 in the shadow of the global crisis and the elections in the US and Israel, and about freedom of expression and the future of literature in an era of fake news and populism in which words are losing their meaning.
The event will be held in English.
The event will be streamed on Facebook.
Viewing is free of charge. No registration is required.
Join our Facebook event