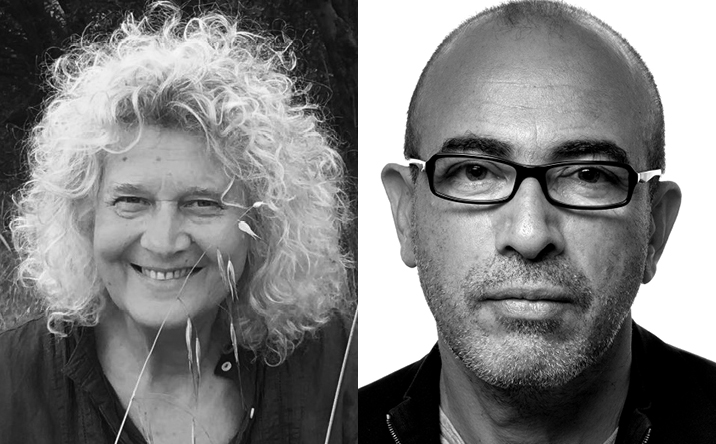 Photo: Yehudit Doryon, Peter Van Der Meer
A notification regarding the meeting point will be sent to those who register
Add To Calendar
5/4/2021 18:00
5/4/2021 20:00
Jerusalem
Same Place, Another Time
A Literary Tour and Conversation with Emmanuel Moses (France) and Michal Govrin
The Marie Residency Program is a tribute to the life of Marie Brandolini (April 7, 1963–May 30, 2013), daughter of Béatrice Rosenberg de Rothschild. Alongside her artistic work as a glass designer, Marie was a keen lover of literature, and her love of the written word crossed genres and cultures. Although Marie established her home in Venice, Jerusalem was close to her heart, and she often visited the city. The Marie Residency Program, founded in 2016 in honor of her memory, annually invites a writer to stay in these two cities for extended stays with the aim of giving them time to write and meet with the public.
We are pleased to announce that the guest taking part in the program this year is Emmanuel Moses (France), an award-winning poet and author who has also translated S.Y. Agnon, David Grossman, Yehuda Amichai, and others into French. In honor of the publication of his new book in Hebrew, we will set out on a bittersweet journey of memories between Paris and Israel. Moses, the son of painter Liliane Klapisch and philosopher Stéphane Mosès, will lead us along the path of his memories in the Rehavia neighborhood, from the Hebrew Gymnasium and Radak Street to the end of the tour at Mishkenot Sha'ananim, where we will meet at the Montefiore Windmill for a glass of wine and a madeleine. The tour and conversation will be led by author Michal Govrin, who will speak with Moses about his new book, Dark as Time, his work, and his translations, and the two will read poetry in Hebrew and French.
Ticket price: NIS 50
For tickets you can also contact the offices of Eventer at *6627
Ticket purchasers will receive a complimentary copy of Moses's new book.
The number of tickets is limited.
Please arrive at the meeting point 20 minutes prior to the start of the tour.
A notification regarding the meeting point will be sent to those who register.
We recommend wearing warm clothing.
Join our Facebook event