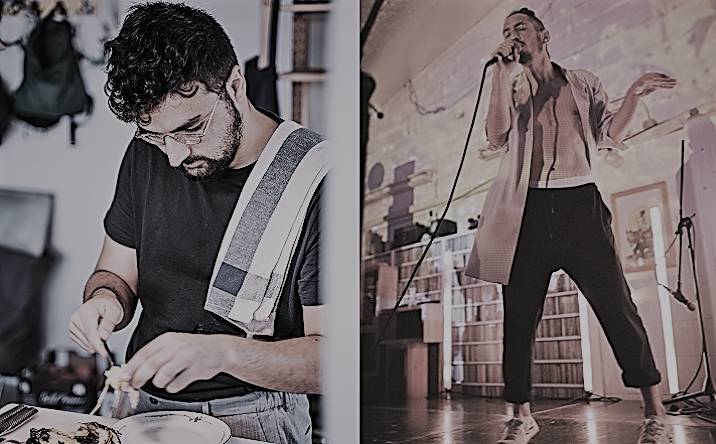 Photo: Itamar Ginsburg, Maxim Dinshtein
Surprise Bag
In collaboration with Barutina the Jerusalem International Book Forum and supported by the Culture and Community Innovation Foundation
Yael Garden, Mishkenot Sha'ananim Cultural Center
A Culinary fiesta in Honor of the Tenth Anniversary of the Writers Festival
Between imagination and reality, the tangible and the poetic, the dramatic and the mundane: A multidisciplinary performance that combines sound, movement, food, and text for an experience that involves all the senses.
Following a long period of work in the sensory lab, Noam Helfer, a musician, and Eyal Asulin, a foodie, have created a particularly surprising multi-sensory culinary performance especially for the closing event of the Writers Festival.
The show was created with the magical space of Yael Garden in mind.
We invite you to give in, get lost with us, and have fun!
Artistic management, direction, and emotional feeding: Eyal Asulin and Noam Helfer
Movement: Dana Marcus and Shahar Dolinsky
Opera: Inbar Livne
Harp and Vocals: Katrin Lasko
Apostles: Inbar Tenzer and the Altar Girls
Stage management: Bat-El Dotan
During the show, samples of the food will be served to the audience. All the food will be kosher and vegan.

The entrance to Yael Garden is adjacent to the Touro restaurant, at 2 S. A. Nachon St., Jerusalem.

Admission is free on a space-available basis.

Places are unmarked.

The event will take place outdoors. We recommend wearing warm clothing.