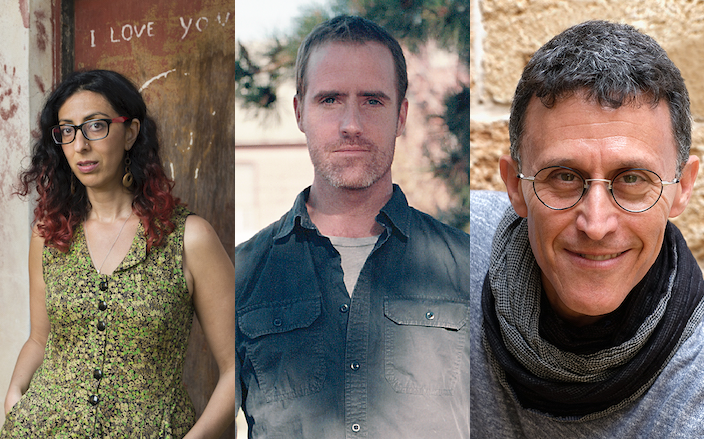 Photos : Jonathan Bloom, Mary Anderson, Cathy Raff
Stop the World, I Want to Get Off
With the support of the Sami Rohr Prize for Jewish Literature

Add To Calendar
5/10/2020 20:30
5/10/2020 21:00
Jerusalem
Stop the World, I Want to Get Off
Prof. Evan Fallenberg in Conversation with Ayelet Tsabari and Matti Friedman
Author and translator Prof. Evan Fallenberg will talk with Matti Friedman and Ayelet Tsabari, winners of the Sami Rohr Prize for Jewish Literature, about the absurd reality in which we are now living and writing. The three authors are Israelis who write in English, inside and outside of Israel, and they will discuss the existence of Jewish and Israeli "literary citizenship" at a time when borders are closed, passports have become superfluous, and only language remains without borders.

The conversation will take place in English.

The conversation will take place live on Facebook.

No registration required.
For updates join our Facebook event