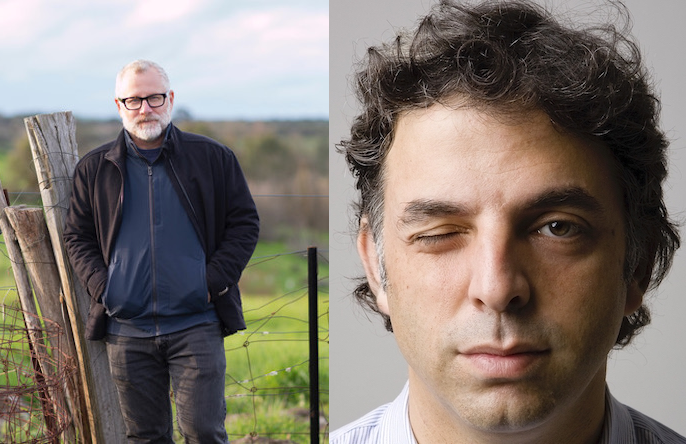 Photos: Ben King, Masha Kushnir
Add To Calendar
5/10/2020 18:00
5/10/2020 18:30
Jerusalem
The Responsible Adult
Tom Perrotta and Etgar Keret in Conversation with Gili Izikovich
Tom Perrotta (USA) is a renowned author and screenwriter. The Leftovers, the successful television series that has garnered many fans around the world, is Perrotta's adaption of his novel of the same name. The film adaptations of his novels Election and Little Children were nominated for Oscars. Etgar Keret is one of the most important Israeli authors, screenwriters, and film directors today and was awarded the Sapir Prize in 2018. Haaretz journalist Gili Izikovich will talk with them about the adaptation of their works for television and cinema and about the author as the "responsible adult" in a world that is becoming increasingly chaotic by the day.
The conversation will take place in English.

The conversation will take place live on Facebook.

No registration required.
For updates join our Facebook event